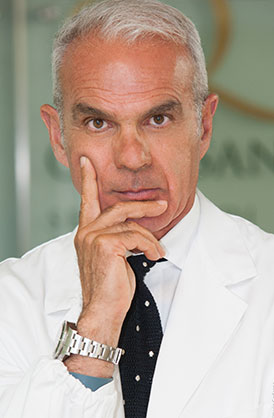 Stem Cell Plastic Surgery From Dr. Renato Calabria
I strongly believe that using patient's own stem cell derived from their body fat could aid not only in plastic surgery procedures such breast reconstruction, facial deformities caused by an injury or congenital defects and burns, but also in the cosmetic surgery field in procedures like face lift and facial rejuvenation, breast augmentation, body and buttock augmentation and reshaping and hand rejuvenation.
The purpose of this website is to present current information about the role of adipose-derived stem cell in plastic surgery and cosmetic surgery. As plastic surgeons, I feel we are uniquely qualified to embrace this promising new technology considering how frequently we perform liposuction and fat grafting.
Through out this website my goals are to:
Shed some light on the current landscape of use of adipose-derived stem cell in plastic surgery
Discuss the latest techniques applied to the use of stem cells in cosmetic surgery, (stem cell face lift- stem cell breast augmentation- stem cell hand rejuvenation- stem cell body reshaping)
Discuss the risks associated with stem cell plastic surgery procedures
Summarize the latest research on stem cell plastic surgery
Discuss all the controversy and confusion surrounding the misuse of the term stem cell in plastic surgery and face lift.
I have been interested in stem cell therapy in plastic surgery and regenerative medicine for several years, I have written a book chapter on facelift using adipose-derived stem cell in "Stem cells in aesthetic surgery" by Springer, I have performed face lifts and facial rejuvenation techniques based on the use of stem cell internationally and lectured on the subject all around the world.
I firmly believe that the introduction of stem cells in plastic surgery is the beginning of a new era: we will be finally able to rejuvenate patients not only at the tissue level but even more importantly at the cellular level.
As promising as this field appears to be, it is important to emphasize that all the information presented here needs to be further evaluated, more studies need to be performed to really understand this complex subject and conclusions can't be drawn yet about the safety and the efficacy of any of these treatments.
I hope you will find the information useful.
Dr Renato Calabria, MD, FACS.
Read More
"I can say with great certainty that Dr. Calabria is one of Southern California's finest & talented leading plastic surgeons. He has been my Dr. for five years."
- D.L.
Los Angeles
Dear Dr. Calabria,
"There aren't enough word to express the gratitude and affection I feel for you. Not only are you a gifted surgeon but you are a genuinely kind and good man.
I'm fortunate to have found you and look forward to a continued friendship."
-God Bless you!,
A. G.
I had face and neck lift inconjenction with a stem cell facial rejuvenation. It helped so much with my skin color, and texture, and firmness in conjunction with tightening of the excess skin. Dr. Calabria did an amazing job, it looks so natural. I'm so happy with the results.
Our Locations
Beverly Hills
436 N. Bedford Drive, Suite 200,
Beverly Hills, CA 90210
Tel: (310) 777-0069
Fax: (310) 858-3150
Palm Springs
71-511 Highway 111 Suite E,
Rancho Mirage, CA 92270
Tel: (760) 836-0077
Fax: (760) 836-0067
Milan (Italy)
Contact: Anna Maria
Tel: +393494662323
E-Mail: anna.gold@rolmail.net
International
Contact: Cristina
Tel: +393402525357