3 Reasons to Consider the Stem Cell Facelift
2 Minute Read:
Facelift surgery has come a long way from the overdone, wind-swept look that used to be associated with this procedure.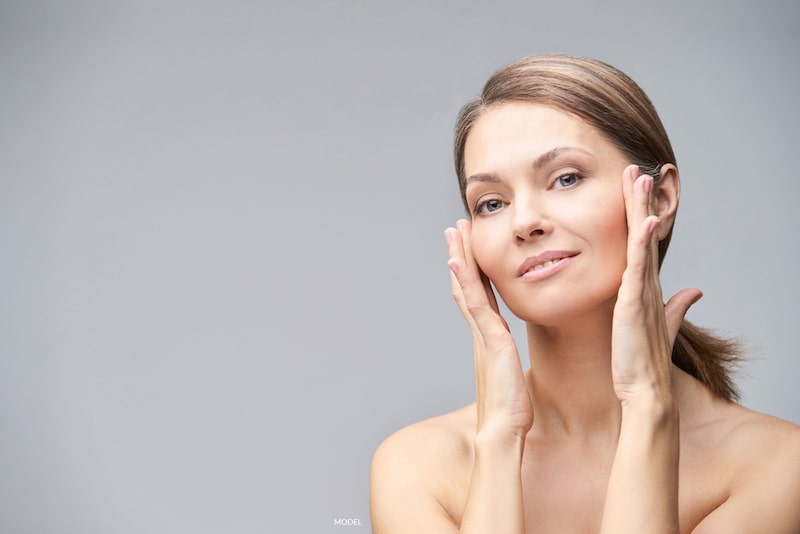 New techniques and technological advancements now offer results that range from subtle to dramatic while keeping a natural appearance.
The Vertical Facelift
One of these advancements is the vertical facelift. This technique changed the way skin was manipulated during surgery. While plastic surgeons used to pull the skin more horizontally, using a vertical motion led to better, more natural results.
Additionally, repositioning the underlying tissues more appropriately addressed sagging skin and facial features.
Adding Stem Cells to the Vertical Facelift
While recontouring the muscles of the face helps add volume, the technique has limitations. This critical aspect of a youthful face can be more fully restored by injecting purified stem cell-containing fat into the hollowed facial areas. This is what's known as a stem cell facelift.
The stem cell facelift offers the following benefits:
1. A Vibrant Younger-Looking Appearance
Not only do stem cells help add volume where most needed, but their regenerative properties also increase the quality of the skin, giving your face a vibrant and youthful glow.
2. Customized for the Results You Want
You may want results that portray the younger version of yourself, or you might want to change a little here or there.
The vertical facelift repositions loose skin and underlying tissue for a more youthful appearance, while stem cell injections enhance volume and skin quality.
Combining these techniques allows your surgeon to customize your procedure for the look you desire.
3. The Natural Results You Want
The vertical facelift itself offers dramatic but natural improvement to aging skin and droopy facial features. When you add the benefits of stem cells, you not only get great results, but you can expect them to get better over time.
Because stem cells secrete growth factors, even after recovery from surgery, your skin and facial tissues will continue to create new cells, enhancing the appearance of your face for months after surgery.
Where Do the Stem Cells Come From?
Liposuction is used to remove fat from the body, such as the lower abdomen. This fat is carefully collected and processed by Celution®.
This advanced medical device purifies the regenerative stem cells and prepares them to be injected under the facial muscles, where they grow within existing tissue to restore facial volume.
What Is the Stem Cell Facelift Recovery Like?
The stem cell facelift involves a shorter recovery than other facelift techniques, and the discreet incisions lead to less scarring. Still, you should expect some swelling and bruising; this typically subsides within three weeks, and discomfort can be controlled with prescription medication.
You should be able to return to your regular activities within 10 to 14 days after a stem cell facelift.
Your Beverly Hills, CA, Stem Cell Facelift Expert
Dr. Calabria provides a range of cosmetic surgeries incorporating stem cell technology, including surgical and non-surgical facelift procedures in Beverly Hills, California.