5 Reasons Why You Should Get Cosmetic Surgery During Fall or Winter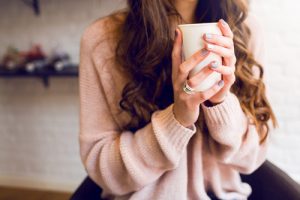 The healing process is one of the most difficult parts of any plastic surgery journey, but there are plenty of tactics that can make it more bearable. When it comes to having a speedy, comfortable recovery, timing is critical. When to schedule your procedure can be a tricky decision, but here are five main reasons why you should get cosmetic surgery during fall and winter.
1. Mask Your Surgery
When it's cold out, you can bundle up in cozy sweaters and scarves, which can easily conceal the evidence of your surgery. Compression garments, bruising, and swelling can all be hidden with fall and winter clothing, so your enhancements can stay under wraps.
2. Maximize Your Comfort
Hot weather may be enjoyable when you can splash around in the pool, but during recovery from surgery, it is probably the last thing you would want to do. Heat can exacerbate swelling and make you feel downright uncomfortable, especially if you need to wear a compression garment.
3. Minimize Sun Exposure
Exposure to the sun's harmful UV rays is dangerous, but it has particularly adverse effects when recovering from surgery. If your surgical incisions become sunburned, healing may be compromised. Too much sunlight can also cause scars to appear darker and harder to conceal. The chilly fall and winter months make it easy to protect your body from the sun's rays with clothing and the desire to stay indoors.
4. Maintain Hydration
Water is vital for the body to function correctly, which is why hydration is essential for optimal healing. It is possible to stay hydrated while healing during the warmer seasons, but it is definitely easier when it's cold out. The brisk fall and winter temperatures minimize the risk of flirting with dehydration, allowing your body to heal quickly and efficiently.
5. Modify Your Wardrobe
Once you are healed, you will probably want to show off your new look. In the summer, you can display your modifications with strappy dresses, fitted tops, and anything else that hugs your curves. If you choose to undergo surgery when it's cold out, you'll have time to stock up on new clothes for the summer.
Before making any concrete decisions about your plastic surgery, be sure to schedule a consultation with a board-certified plastic surgeon to see what time of year is the most suitable for your personal cosmetic plan.