Mid-Life Revamp: Why More Baby Boomers Are Turning to Cosmetic Surgery
3 Minute Read:
In recent years, online dating has become more prevalent in society. Online dating is not only popular among younger people, but baby boomers as well. For some people reaching that golden age, getting back into the dating game can be quite daunting, especially online.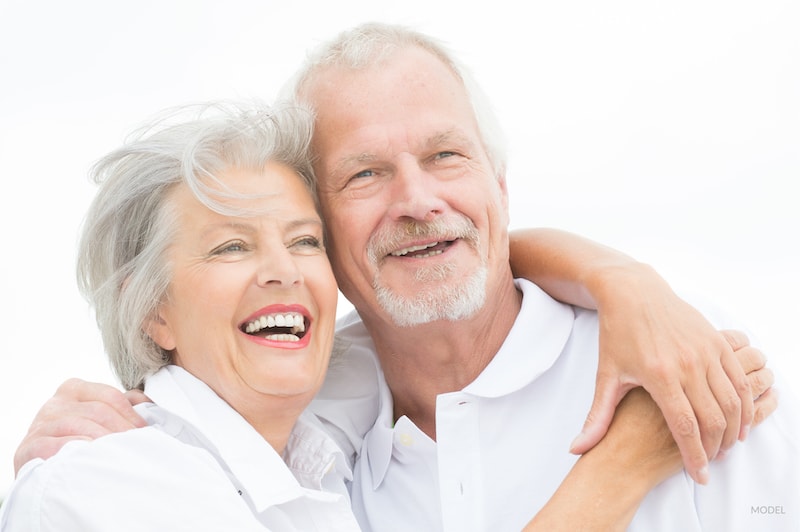 Baby boomers are now middle-aged or older, and more are turning to cosmetic surgery to look their best as they take another shot at love and get back into dating. 
What Procedures Are Common Among Baby Boomers?
The increase in baby boomers seeking cosmetic surgery has recently skyrocketed, but you may be wondering what procedures are currently common among the older generation.
Facelift
Facelift surgery is another common cosmetic procedure among older patients. In 2018, more than 60,000 facelift patients were over 51 years old. 
Dr. Calabria offers stem cell facelift surgery for those looking to enhance their facial volume and rejuvenate their skin. The stem cell facelift uses your body's regenerative cells and stem cells to create a youthful and natural look. This surgery has a quicker recovery than the traditional facelift, which is beneficial for older patients in particular.
Non-Surgical Facelift
Some patients, specifically older people, may be hesitant to undergo extensive surgery. Dr. Calabria understands this hesitation among his patients and offers a non-surgical alternative to facelift surgery. 
The non-surgical facelift can provide patients with facial rejuvenation and a youthful appearance with no scarring and quick recovery time. Stem cell-enriched fat is used in the non-surgical facelift to regenerate healthy facial tissue, causing the skin to heal and rejuvenate itself. This procedure is customized to fit the needs of each patient.
Breast Augmentation
According to the American Society for Aesthetic Plastic Surgery, in 2018, nearly 40,000 breast augmentation patients in America were 51 years of age or older. Breast augmentation surgery with implants is an extremely common procedure. 
However, this plastic surgery has a high revision rate. Dr. Calabria understands that many patients, especially older ones, may not feel comfortable undergoing multiple procedures. 
Because of this, Dr. Calabria offers stem cell breast augmentation to reduce the chances of patients needing to have their procedure redone. Benefits of stem cell breast augmentation include reduced body fat, fuller breasts, and lower risk of complications.
How Can Cosmetic Surgery Benefit Baby Boomers?
With online dating becoming more popular among baby boomers, the desire to look their best in photos has increased. Visible signs of aging can be frustrating, and even something many are self-conscious about. Cosmetic surgery can benefit the older generation by providing them the confidence to seek relationships through online dating sites. 
Regardless of age, everyone should be given the opportunity to feel and look their best.
Interested in Learning More?
If you are interested in learning more about how you can benefit from cosmetic surgery, please call Dr. Calabria's Beverly Hills office at 310-879-1488, his Rancho Mirage office at 760-836-0077, or his Milan, Italy, office at +393494662323. You can also fill out our online contact form.