How BBL and Fat Transfer Top the List for Butt Enhancement
2 Min Read
Dr. Renato Calabria is at the forefront of body contouring with stem cell fat grafting and offers the newest technologies to fulfill the desires of patients looking to achieve the hottest trends.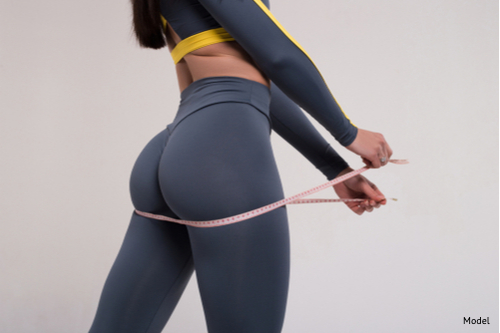 If you want to find more satisfaction in your backside but do not want to sacrifice high-quality care, our advanced technologies in stem cell fat grafting are just right for you.
Why Are Brazillian Butt Lifts the New First Choice?
Continually working on your squats in the gym but not finding the results you are looking for?
Lost a bit of your natural shape thanks to becoming a mother?
Want to embrace your curves and place them in all the right areas?
With the advent of Instagrams and social media influencers curvaceously dominating the spotlight, there has never been more room for what it means to be attractive in the modern zeitgeist. Skinny is not the only way to look pretty, and more celebrities are embracing the shapeliness of a full waist and buttocks.
A Brazillian Butt Lift is a revolutionary procedure that achieves a natural-looking, curvy backside that may be just right for you.
How Does BBL With Fat Transfer Work?
In recent years, 94 percent of buttocks augmentations were performed with fat transfer. 
Unique from other forms of butt surgery, a Brazillian Butt Lift provides more organic contours thanks to revolutionary advancements in liposuction and fat transfer.
Fat transfer removes fat from stores in your hips, stomach, and thighs. Once these fat stores are detoxified, they are prepped for injection into specific target areas of the butt.
Using stem cell isolation, this treatment provides a fat reduction in unwanted areas and smooths out dents and dimples that were once noticeable.
Incisions made in the harvesting area by stem cell grafting at transfer will be made with complete carefulness and exactitude, making your resulting scars inconspicuous to all admirers and gazing eyes.
How Does BBL Provide a Shorter Recovery Period?
Rather than introducing your body to unfamiliar objects like silicone implants, our BBL procedure simply reintroduces your own fat to the areas you need it the most. This allows for unprecedented strides in recovery that speed up your body's acclimation to the procedure.

You will also find the risk for infection and swelling is also significantly lower with the assistance of stem cells and their predictable, more measurable results.
Want to Find Out More?
To learn more about the rise in Brazilian Butt Lifts and our revolutionary technology in fat grafting, please fill out our online contact form or call our Beverly Hills office at (310) 879-1488, our Rancho Mirage office at (760) 836-0077, or our Milan, Italy, office at +39.349.4662323.