Scar-Free Enhancement: How Stem Cell Fat Grafting Cuts Down on Scarring
3 Min Read
Surgeons like Dr. Calabria always try to be as careful as possible when creating incisions for procedures like a facelift or liposuction.

Unfortunately, some scarring is inevitable, and those surgical scars may cause some patients to feel self-conscious or even unattractive.

Fortunately, though, innovation in plastic surgery continues to thrive. Many newer, less invasive procedures now give patients alternatives that often result in less scarring than traditional surgery.

One of these methods is fat transfer via grafting, which uses liposuction to remove extra fat while also using the same fat cells for cosmetic improvement.

Dr. Calabria offers stem cell fat grafting, a fat transfer method that improves on existing techniques by harvesting the power of regenerative stem cells for the best in enhancement.
What Are Stem Cells?
Stem cells are some of the building blocks that help all other cells in the body grow and develop.

They are derived from the body's own raw materials and have the ability to grow into more stem cells or other types of cells, like blood cells, muscle cells, and even brain cells.

Stem cells contain growth factors that improve skin quality by grafting fat from one area of the body to another. This corrects photo-damaged skin, volume loss, and increases elasticity.
What Is Stem Cell Fat Grafting?
Stem cell grafting is a process in which fat is liposuctioned from an area of the body then purified inside a device that isolates and concentrates the stem cells from that fat. The stem cells are then reinjected into the areas that need improvement.

Typically, liposuction is performed in areas where extra fat is present, like the abdomen, thighs, or buttocks.

Up to 80 percent of the fat grafted using traditional methods can be reabsorbed by the body. Stem cell fat grafting provides much more durability for longer-lasting results.
Body/Hand Contouring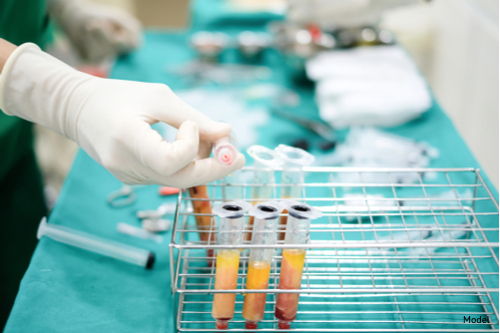 One of the downsides to many cosmetic procedures are the scars left behind from surgical incisions.

It might seem counterproductive to undergo more surgery to try to improve these defects.

Yet, fat grafting—particularly if stem cells are used—can be a great way to correct deformities from previous procedures.

Traditional body contouring can leave behind large scars. Liposuction, if done too aggressively, can leave unsightly dents or other deformities that leave the body looking disproportionate.

Body contouring with stem cell fat grafting is less harsh on the body as smaller incisions are used, leaving fewer scars.

And with their ability to regenerate and regrow new cells, the stem cells used in fat grafting improve tissues from within for an overall smoother, more natural-looking appearance.

Stem cells can also be used to increase volume and erase signs of aging on the hands, leaving them looking naturally youthful.
Facelift
The stem cell facelift uses the same methods pioneered in the vertical facelift, along with stem cell-enriched to produce more naturally youthful contours.

These cells are carefully injected underneath the facial musculature to restore lost facial volume as Dr. Calabria utilizes the vertical facelift methods to carefully redrape facial tissues.

The entire process is completed in the time frame of a single facelift procedure. Recovery tends to be faster with less scarring, as smaller incisions are used.
Non-surgical Facelift
For patients who wish to avoid more invasive methods, the non-surgical facelift can still offer powerful rejuvenating effects without going under the knife.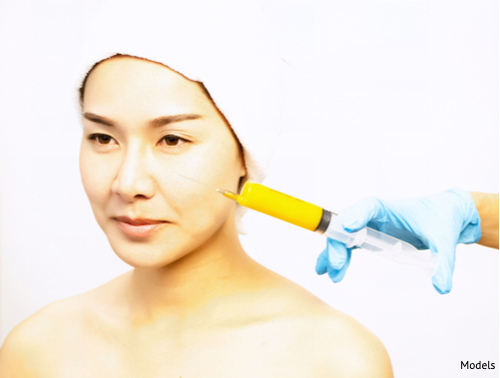 It also uses stem cell-enriched fat to improve facial contours, injected through tiny cannulas. These cells kickstart the skin's own growth factors, creating new ones for a rejuvenated appearance.

Recovery is much faster than with a traditional facelift method, with most patients' swelling subsiding within a few weeks.
Interested in Learning More?
Dr. Calabria offers his services at his Rancho Mirage, Beverly Hills office, and Milan, Italy offices.

For appointments in Rancho Mirage, call 760-836-0077. For appointments in Beverly Hills, call  310-879-1488. For appointments in Milan, Italy, call 39.349.4662323.