When Less Is More: Achieve a Natural-Looking Augmentation With Breast Fat Transfer
Remember the "Baywatch Babe?" Embodied most famously by Pamela Anderson, the Baywatch Babe was the epitome of the 90s dream body—large, voluptuous breasts that soon became the standard in breast augmentation.
But things have changed since "Baywatch" first aired, including body trends. Women now want enhancement that doesn't look so obviously enhanced. There's still a focus on increasing volume, but that focus is now on ways that look and feel as natural as possible.
Dr. Renato Calabria specializes in breast fat transfer, a procedure that uses the patient's own fat to increase breast volume without the need for implants.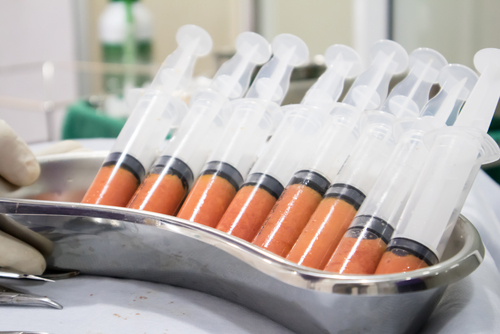 Breast Augmentation Today: Back to Natural
Surgeons still see plenty of women who want bigger breasts. Over 320,000 breast augmentations were performed in 2018, according to the American Society of Plastic Surgery.
But in recent years, surgeons are seeing more women who want a smaller implant size and a shape that's less round and pronounced. A subtle—yet still noticeable—change in volume is what women are now looking for.
For women with these goals, breast fat transfer, also referred to as stem cell breast augmentation, perfectly fits the bill. It uses the patient's own fat and injects it into the breasts, allowing for a gradual increase in fullness that looks and feels as natural as possible.
Breast fat transfer also provides an added benefit that implants can't provide by removing unwanted fat from one part of the body and using that to enhance the breasts, improving overall body contours.
How Does Breast Fat Transfer Work?
Stem cell breast augmentation uses liposuction to extract the fat cells that are needed to enhance the breasts. The fat is typically removed from an unwanted area, like the abdomen, using small incisions and tubes.
The fat is processed and purified using a special device. Dr. Calabria then injects these purified cells into certain areas of the breasts to increase volume.
General anesthesia will be used before Dr. Calabria performs the liposuction and fat transfer. The entire procedure typically takes about four to six hours to complete.
Recovery
Patients may feel some soreness after stem cell breast augmentation, particularly in liposuction sites. Dr. Calabria may prescribe pain medication and instruct patients to wear a compression garment to help manage discomfort.
Typically, however, recovery tends to be easier than traditional surgery. There's no risk of the breast rejecting the fat, which means fewer chances of swelling or other unpleasant side effects.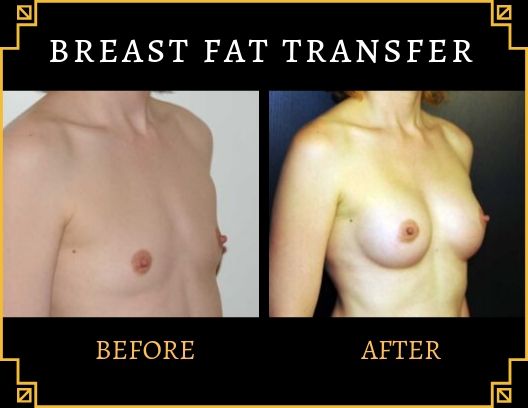 Results
With fat transfer, there's always a chance some of the fat cells won't completely integrate with surrounding tissues. Since breasts are primarily made of fatty tissue, they are an ideal site for stem cell fat transfer and augmentation.
Dr. Calabria uses specially purified stem cells that are more likely to retain their volume after the procedure is done. Breast fat transfer is a gradual enhancement process, with results becoming more apparent within months as the fat integrates with the rest of the breast.
Learn more about fat transfer by scheduling a consultation with Dr. Calabria. Contact our Beverly Hills office at (323) 612-0876, our Rancho Mirage office at (760) 836-0077, or our Milan, Italy office at +393494662323 to schedule a consultation soon.