Benefits of a Non-Surgical Facelift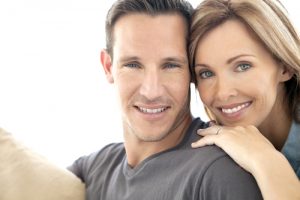 Over time, our faces undergo some unavoidable changes. Volume loss and poor skin texture are a natural part of the aging process, both of which may be exasperated by genetics, environment, and personal habits. Patients desiring a more youthful and refreshed appearance often seek out services like facelift surgery or dermal fillers. Dr. Calabria offers non-surgical facelift treatment that produces fresh and long-lasting facial rejuvenation results.
How Does It Work?
The non-surgical facelift uses purified stem cell-enriched fat cells to plump and heal the skin. Fat cells are first harvested via liposuction; then they are filtered to extract the stem cells. When the stem cells are injected into the skin, they stimulate the creation of new blood vessels so the skin reconstructs itself long-term.
Non-Surgical Facelift vs. Traditional Facelift
Some benefits of the non-surgical facelift that are not offered by a traditional facelift are:
Plumper, younger-looking skin

Half the recovery time

No scarring
Non-Surgical Facelift vs. Dermal Fillers
Injectable dermal fillers produce similar results to a non-surgical facelift, but they are not as effective. Synthetic fillers need to be injected on a regular basis to maintain results, whereas the stem cells continue to rejuvenate the skin long after treatment.
Am I a Candidate?
You may be a good candidate for a non-surgical facelift if you have any of the following facial characteristics:
Volume loss

Poor skin texture

No sagging skin
If you are interested in correcting facial volume loss and poor skin texture, schedule your non-surgical facelift consultation with Dr. Calabria today. Call us at 310.777.0069 (Beverly Hills) or 760.836.0077 (Rancho Mirage), or you can contact us online.