Hand Rejuvenation: Fat Grafting vs. RADIESSE®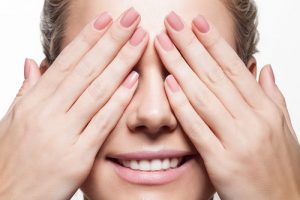 The hands are the most telling indicators of our true age. The skin on the back of the hands is thin and susceptible to detriment caused by environmental factors and the natural aging process. While many people are likely to turn to makeup or cosmetic procedures to take years off of their facial appearance, hands usually go untreated. Fortunately, Dr. Calabria offers fat grafting and RADIESSE® treatments to turn back the clock for aging hands.
Fat Grafting
Fat grafting for hand rejuvenation uses fat-derived adult stem cells to restore youthfulness to the hands. With the patient under local anesthesia, Dr. Calabria performs liposuction to harvest and preserve fat cells. The fat is processed to extract stem cells, and the stem cell-enriched fat is then injected into the affected areas of the hands. The stem cells cause the skin to secrete growth factors and create new blood vessels, so the skin rejuvenates and regenerates itself for long-lasting results. Because very little fat is harvested from other parts of the body, recovery should only take one week or less.
RADIESSE®
RADIESSE® is one of the most popular hand rejuvenation procedures. It is a dermal injectable that plumps skin by adding volume and stimulating collagen production. It is performed in our office under local anesthesia. There is no downtime required for recovery, and results are immediately noticeable. Results are limited to one year, at which point the procedure must be repeated to keep hands looking fresh.

To schedule your hand rejuvenation consultation with Dr. Calabria, call our Beverly Hills office 310.777.0069 or our Rancho Mirage office 760.836.0077. You may also contact us online.