The Difference Between Facial and Breast Fat Grafting
Many people complain about unwanted excess fat on their bodies, which can be unflattering and cause someone to be self-conscious. Even though fat can be annoying and unnecessary, in some cases, fat can be a good thing!
By undergoing fat transfer surgery, you can remove stubborn fat from one area of your body and transfer it to another area that lacks volume, such as your face or breasts. Compared to more invasive procedures, such as breast augmentation with implants or a facelift, fat relocation can improve the appearance of your face or breasts with fewer risks and less discomfort.
Whether you want to diminish the outward signs of facial aging, plump your recessed cheeks, or achieve shapelier breasts, fat transfer is an excellent procedure for those in good health who have realistic expectations of their results.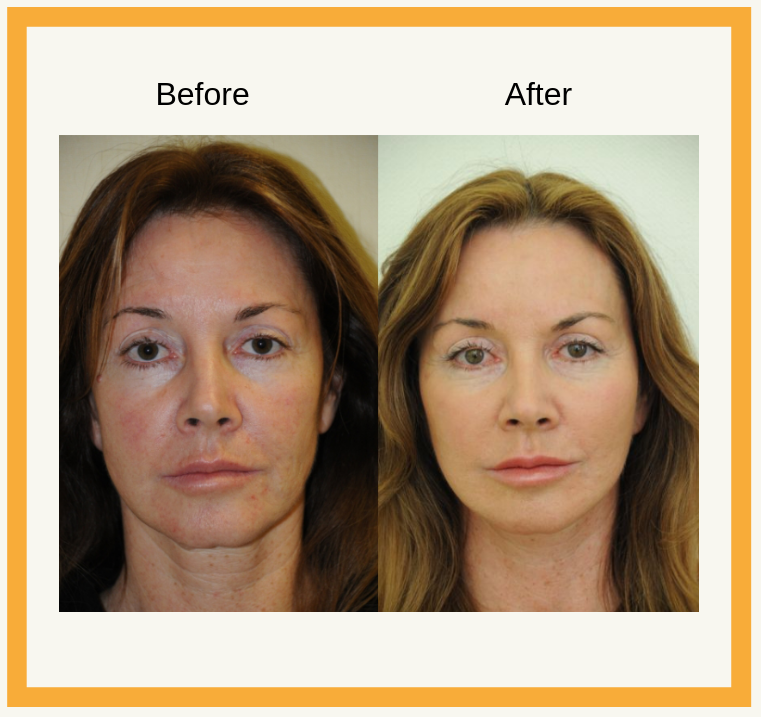 What Is Stem Cell Fat Grafting?
Several factors, such as genetics and aging, can contribute to unwanted fat depletion in the face and body. Synthetic fillers can be administered to problem areas to help with volume deficiency, but fat grafting is a superior and organic alternative for natural, long-lasting effects. Because your surgeon transfers your own cells, there is no chance of rejection, unlike with manufactured implants and injectables.
Dr. Calabria utilizes stem cell fat grafting techniques—a revolutionary fat transfer process—in both facial rejuvenation and breast augmentation for enhanced results. First, liposuction is used to extract unwanted fat from the abdomen or other trouble zones of the body. Next, the regenerative cells are purified and injected into the desired region to create dimension. The purified cells stimulate tissue retention, which leads to stable long-term effects. The differences between facial and breast fat grafting lie in the fat harvesting process and recovery experience.
Fat Transfer Benefits
There are many excellent reasons to choose fat grafting. This revolutionary procedure:
Removes unwanted fat
Reduces risks and complications
Is a safe and effective alternative
Is less invasive compared to other surgeries
Provides immediate results
Breast Fat Transfer
Breast augmentation using fat transfer is performed by starting with liposuction to remove fat from one area of the body. The purified cells will then be injected into the breasts. Typically, the fat used is taken from the abdomen, hips, flanks, or thighs. The patient's fat cells can produce more round and lifted breasts with a natural appearance.
If you choose breast fat grafting, your doctor will remove more excess fat from other parts of the body for the transfer. This results in fuller breasts as well as a newly sculpted silhouette. Recovery is likely to take longer than a facial fat graft due to the larger surgical sites.
Facial Fat Transfer
A non-surgical facelift can reduce signs of facial aging due to the loss of skin elasticity or fullness. Facial fat grafting may be used to improve lines, wrinkles, gaunt cheeks, thin lips, and hollows under the eyes. By removing unwanted fat from a specific area and using it to add volume and sculpt the face into the desired contour, patients can expect to achieve a natural-looking complexion and a more youthful appearance.
A large amount of fat is unnecessary for this procedure since the dermis usually needs smaller improvements. Minimal liposuction is required. Recovery time is much shorter than transfers that require significant amounts of tissue.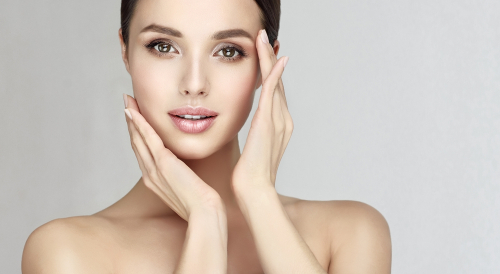 Results
With fat transfer, patients can lose fat from one area of their body while contouring another area lacking shape or volume. Overall, fat transfer can help a person feel comfortable in their skin again and have better confidence in their body!
If you would like to learn more about fat transfer surgery, Dr. Calabria can provide you with additional information. You can schedule your consultation by calling our Beverly Hills office at (310) 777-0069, our Rancho Mirage office at (760) 836-0077, or our Milan, Italy, office at 39.349.4662323. You can also contact us by filling out our online contact form.