Using Unwanted Fat for Enhancement Procedures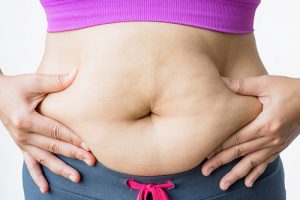 Having excess pockets of body fat is usually not considered a positive characteristic. However, fat is a valuable substance for fat grafting, a modern technique that repurposes unwanted fat for natural cosmetic enhancement. Dr. Renato Calabria is a leader in regenerative medicine and utilizes stem cells for his fat grafting procedures, both surgical and non-surgical. Stem cell fat grafting is an advanced procedure that is designed to improve displeasing body contours, replenish youthful facial volume, and produce lasting hand rejuvenation.
What Fat Grafting Can Improve
Benefits of Using Stem Cells
Traditional fat grafting methods often have a high reabsorption rate of up to 80 percent. This means that only 20 percent of the fat that is injected grafts successfully to the existing fatty tissue. Stem cells trigger the creation of new blood vessels and promote cell production at the injection site, resulting in an increased likelihood of tissue survival. Because stem cells stimulate the body's natural regenerative responses, they are more likely to yield more predictable effects.
The Process of Fat Grafting
Stem cell fat grafting may be performed under general or local anesthesia, depending on the areas being treated and the extent of correction required. The procedure is a three-step process that involves the following steps:
Harvesting: Localized deposits of fat are carefully removed from problem areas of the body via liposuction using a thin microcannula.
Purification: The harvested fat is purified in a centrifuge device that isolates the stem cells and removes any contaminating debris.
Reinjection: Using a precise injection technique, Dr. Calabria meticulously places the purified fat in the target area.
To learn more about stem cell fat grafting procedures or to schedule your personal consultation with Dr. Calabria, call our Beverly Hills office at 310.879.1488, our Rancho Mirage office at 760.836.0077, or our Milan, Italy office at +39.349.4662323.